Some words are needed for this Wordless Wednesday. It's because the photo is of words. My daughters words. This chick cracks me up with her humour. Just to set the scene for you - she isn't feeling very well. She had yesterday off school and this morning I found this stuck to her door. It's a bit blurry so scroll down to read and have a laugh.
IF ANYONE EVEN TRIES TO GET ME OUT OF BED IN THE MORNING I WILL PUNCH THEM. I'VE ALREADY WRITTEN MY WILL, I'M DYING. I AM TO BE BURIED WITH A GUNS 'N' ROSES CD AND SNOWFLAKE* & CHOCOLATE CAKE. MY COFFIN WILL BE GREEN AND DECORATED WITH HARRY POTTER AND DOCTOR WHO (10TH) AWESOMENESS. IF ANYONE AT MY FUNERAL WEARS ANY BLACK I WILL HAUNT THEM FOR THE REST OF THEIR LIVES. THERE WILL BE FIREWORKS, FOOD, LOTS OF NERDY BOOKS, FANDOMMANIA (POTTERHEADS, WHOVIANS, DIVERGENTS, SHADOWHUNTERS, HOBBITS, MISFITS, TRIBUTES, CASTORS & ANY OTHER GENUINE NERDS) & A CRAPLOAD OF ROCK 'N' ROLL.
CYAA WHEN YOU DIE TOO!
*Snowflake is a teddy bear that she was given when she was born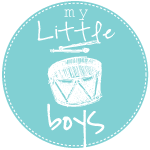 You can also follow me on
If you've been following me on facebook you may or may not know that I have registered for a 220km bike ride for the Perth Ride to Conquer Cancer in 2013. This is a cause close to my heart as I have lost some very special people to this horrible disease. As part of my entry I need to fund raise a minimum of $2500 to take part in the actual ride. I really hate asking for donations but I've been told that it's the only way! Do you have a spare $2? Every little bit helps.
All money raised will go directly to support cancer patients and their families and all donations $2 and over are tax
deductible
. Thank you!!